Becky
Becky is a retired physical therapist who began practicing yoga nearly 30 years ago with Josephine. Having recently completed the Soham School 200 hour yoga teacher training, she is ready to share her skills to guide you as you deepen your yoga practice. Her physical therapy background is an asset in understanding the human body and its' proper alignment and posture. Becky strongly believes in finding the balance of your mind, body, and spirit to maintain optimal health and well being. Her classes will provide gentle physical assists to improve your alignment and deepen your stretch, breathing techniques to calm your mind, and readings to awaken your spirit. Becky's passions include most any outdoor activity especially skiing, hiking, golfing, and climbing.
Corinne
I began regularly practicing yoga my final year of college in 2019 simply as a means to exercise and relieve stress, but I ended up discovering so much more. Yoga became the catalyst that propelled me into a healing journey of self love and my life began to change for the better. In May of 2021 I received my 200 hour Yoga Teacher Training at Harmony Yoga School in Cape Cod, Mass and I am excited to share the transformative power of yoga with others. I enjoy weaving together yoga asana with deeper yogic philosophy to encourage mindfulness both on and off the mat. You may know Corinne from Tuesday or Friday morning Slow Flow… we are happy to announce she is taking on the responsibility of becoming our assistant manager here at Aloha! We feel her dedication to yoga and your enthusiasm will go a long way in helping Aloha to thrive and serve our local yoga community well into the future. We love her youthful perspective.
David
My class will build your confidence; it will start slowly from basic yoga positions, with a focus on breath. The class is accessible to all bodies and all ages. My career as a professional dancer in New York City included multiple tours of Europe. I was deeply involved in the early years of contact improvisation. When I retired from dancing I turned to yoga's offerings of physical and spiritual centering. David's classes will start in January.
Harriette
Harriette began practicing yoga 16 years ago. She has enjoyed many yoga retreats with wonderful yogis and attained her 200-hour teaching certification in 2019 at Yogi Hari's Ashram in Miramar, FL. Harriette is a Reiki Master and an Angelic Essence Healer. She is passionate about offering classes to those that would like to try yoga for the first time.
John
John started his joy-filled yogic journey 25 years ago in a little room above a dance studio in Keene, NH. He is now a certified 200hr Kripalu Yoga Teacher. Through the Giveback Yoga Foundation, he has completed a 100hr certification in Mindful Yoga Therapy for Veterans. He's learned how to present yoga in jails with the Prison Yoga Project. He's taught yoga in homes, open fields, yoga studios, corporate board rooms, and jails. He loves yoga. After all these years it still fills him with joy.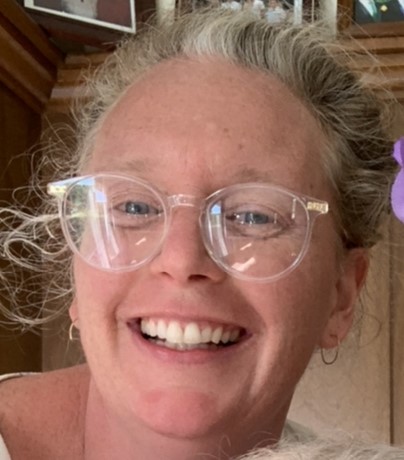 Jessica Haas
My curiosity with Yoga started when I was 19 at a Yoga studio in Putney. Over the years I stuck with it, trying different styles casually. At 35 I was introduced to Kundalini Yoga. Several years later I was trained to become a Teacher.
I happily invite you to discover how beautiful YOU are!
Josephine
Josephine had her first yoga class on a slow boat to India back in the '60s. Since then she has been on the yoga path in one form or another. Back in the '60s and '70s, there were not many yoga classes to find. Josephine's practice came through reading books and whenever she came near a yoga class she was there.
Josephine and her husband, JC, served as volunteers in the Peace Corps in the early-mid '70s. They served in the South Pacific. From there they moved to the Monadnock region of New Hampshire. Josephine and her husband built their nest on twelve acres of forest land. They build a passive solar home to feel in harmony with nature. Their four children romped the woods in the dramatic four seasons of New England. Today their children all practice or teach yoga.
In the '80s yoga began to peek its head into the Monadnock region. If the word "yoga" was involved, Josephine was there to soak it in. In the early 90's Josephine's teacher, Sarvani, said "It is time for you to teach". Josephine always felt proud that she became a teacher in the traditional way, which was to practice with a teacher for a long time, and then the teacher launches you off to teach. With that said Josephine did go to teacher training at Kripalu in the Berkshires.
Josephine has become a well-seasoned yoga teacher. She has taught gentle candlelight yoga, moderate yoga, beginner yoga, vigorous yoga, special needs yoga for back care, positive mental health, to build strong bones, and for folks with round bodies. She has taught many workshops such as yoga for stress reduction, yoga for eye care, restorative yoga, yin yoga. They are all in Josephine's pocket of expertise.
Josephine has been able to take her two passions, yoga, and the outdoors, and combine them. She worked for the AMC for many years guiding "Hiking and Yoga" retreats in the Catskills.
After the turn of the century, Josephine's children flew from the nest and she had time for volunteering. The arenas that called her were the first breath and the last breath, in other words, that of being a doula and a hospice volunteer.
In the 21st century, Josephine began taking her students on a yoga tour around the world. Yes, another of Josephine's passions is travel. To combine yoga and travel, she had led tours to Peru, Samoa, China, France, and India. This has been like dreams come true for Josephine.
Josephine's current project is to create and run a Healing Arts Center in downtown Keene, Aloha! She feels as if it is a gift back to the community which has so generously supported her teachings of yoga for the past 25 years.
Kathi
Kathi has been teaching yoga since 2013. She received her 200 hour certification from Josephine with School Yoga Institute and 300 hour certification with Scott Willis of Hits the Spot Yoga. In recent years she has informally studied mantra chanting as inspired by Gretchen/Raji Carmel of the Yoga Space. Her teaching stems from a desire to share the inner and outer benefits of yoga practice and its ability to ground us in the world. Her class is gently paced, seeks to reach each part of the physical body and is consistent week to week to encourage familiarity with poses.
Meenakshi
Meenakshi Moses has been practicing yoga since 1985, and received teacher's certification (1988) and advanced teacher's certification (1990) from the International Sivananda Yoga Vedanta Centers. In addition to Sivananda Yoga, she has also studied Ashtanga, Iyengar, and Shadow and Kundalini Yogas.
Michelle
Michelle brings to her teaching 26 years of experience of practicing yoga. Her eclectic teaching style blends classical philosophy and creative exploration with a flow of asanas infused with long, deep holds designed to provide students with an opportunity to explore mindful awareness of sensation within. Michelle's upbeat and jovial nature is supported by her daily rituals of self-care which include mantra meditation, yoga, and aromatherapy. Michelle is also Reiki II certified and a holistic esthetician. She enjoys helping people with their wellness and beauty needs. All services she provides are deeply nourishing and restorative. Michelle is a Kripalu certified yoga teacher since 2003 and has also received 3 yoga teacher certifications from The School Yoga Institute. In her classes, you will explore mindful awareness of sensation while strengthening your muscles, improve your flexibility while surrendering into the posture, and experience a state of being leaving you feeling refreshed and renewed. Michelle's passion for yoga has been driven in part by her love of creative movement and dance as well as influences from the teaching's of Snatam Kaur, Julie Lusk, Gabby Bernstein, Sean Corne, Raji- Gretchen Carmel, Namadeva- Thomas Ashley Farrand, Yoganad Micheal Carroll, Sharon Gannon, and Jennifer Reis and Stephen Cope.
Pamela
Pamela Bys RN, L.Ac. is the owner of Five Element Acupuncture and is certified as a Qigong practitioner with 20 years of practical experience across the country. Excited to bring her integrated knowledge and experience to the local area. As an RN for over 30 years, QIgong practitioner and Master Acupuncturist for 20 years specializing in Five Element style she incorporates Buddhism and Taoism studies along with holistic health modalities into her professional practices.
Snow
I teach a modality I created called body mechanics. It chisels your body in minimal time using proper body alignment. I also do deep tissue massage.
Tracy
Tracy completed her yoga teacher training in 2013 at Karuna Center for Yoga & Healing Arts in North Hampton, MA. Each class is a journey of focused and deliberate motion, where students are actively led through poses and also encouraged to explore moving in ways that feel right to them. Students will build strength, greater motor control, and enhanced mind body connection.
Teachers on leave
Jordana
I am a Glassblower, an Educator, a Gym Junkie and a Music Freak. I try to blend what I do with who I am to connect my interests and strengths. I've found that mediums or disciplines that brings people together are the creators of community. I am an instigator of people, creativity and movement. Combining movement and music are what I celebrate most as a group fitness instructor. As a glassblower, an arts educator and fitness instructor I find a neat and clear thread that ties up what I do and who I am. I thrive on creating a space where people can find a feeling of challenge, achievement, success, strength, creativity and comfort. It's awesome to give people the chance to see what they can do. I am inspired and energized by my work and my community. I teach Yoga, Spinning, Group Muscle and Balance and Stability classes locally.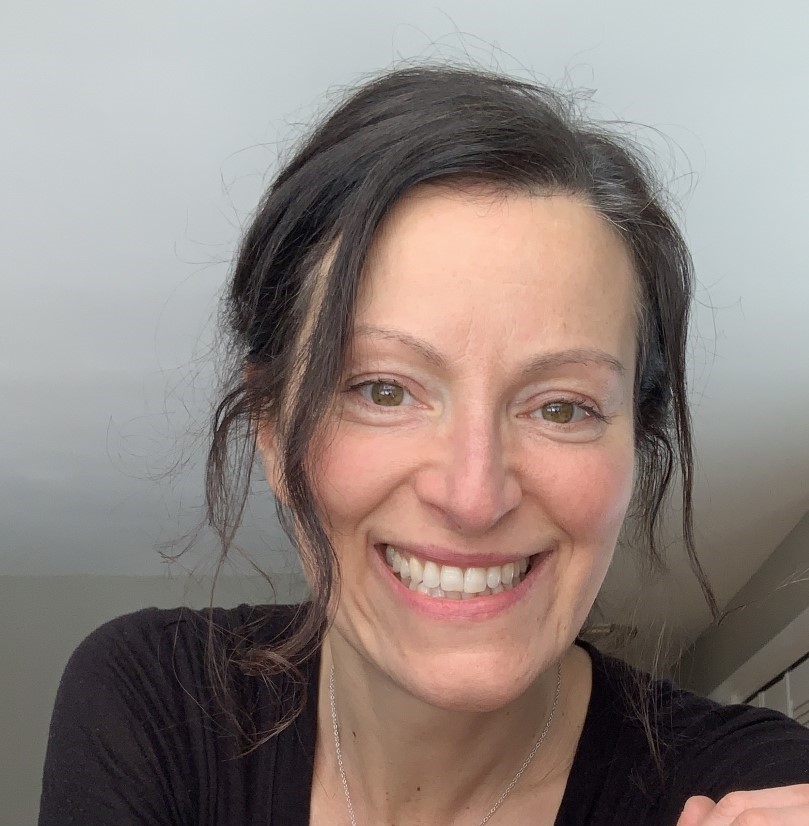 Kelly
Kelly is a 200-hour certified yoga teacher, certified Nia and dance teacher, and lover of all things movement. Kelly's classes have a strong emphasis on alignment so the energetics of the asanas can work their magic. She seeks to provide a well-rounded experience for her students, guiding them through stillness, meditation, and movement to merge body and breath and to cultivate a deeper connection to self, enhanced spiritual evolution, and life mastery.
Leif
Leif is a massage therapist and registered nurse. He began a daily practice of yoga five years ago. Yoga has been a powerful force in his life that has guided him into an embodied and genuine version of himself. Leif strives to use his knowledge of the body to help cultivate a sustainable, transformative and enduring yoga practice for each of his students.